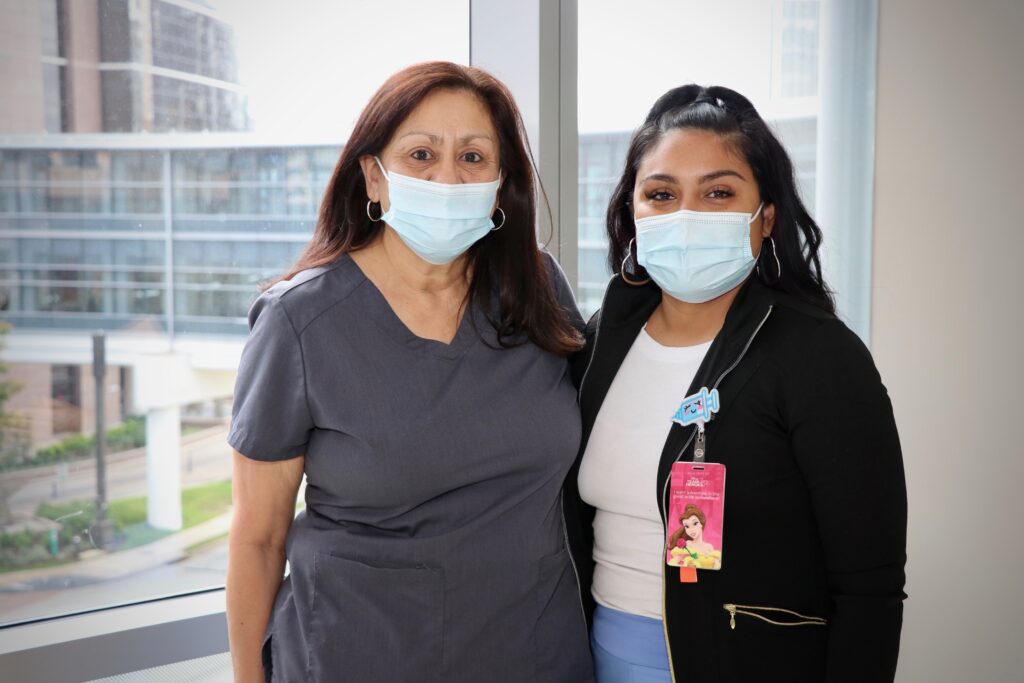 As a Medical Assistant, Veronica Martinez spends much of her work day ensuring that not only her patients are taken care of, but her fellow employees, as well. With supplies in hand, Veronica circulates the 4th floor of Texas Children's Pavilion for Women, performing a number of important tasks, from double-checking that her peers have the right supplies to checking charts with the charge nurse to holding the tiny hands of patients as they receive their shots.
Veronica has always been this way – helpful, compassionate and kind. Growing up, she was inspired by her mother to enter the medical field, and today, as a Medical Assistant, she is fulfilling her passion for pediatrics at Texas Children's. Veronica's mother, Noelia (pictured), a nurse outside of Texas Children's often runs into her daughter on the job and has had a front row seat to her daughter's professional evolution.
"I am so proud of her," said Veronica's mother. "She inspires me."
Like mother, like daughter. These two women continue to excel in pediatrics and prove that a little compassion goes a long way to inspire others. If you are looking to be inspired, search our open positions and make Texas Children's a part of your story.