Leading Tomorrow's Research
Research at Texas Children's Hospital, the largest children's hospital in the nation, spans one of the largest and most diverse pediatric patient populations in the country. Together, with our partners at Baylor College of Medicine, we have a responsibility to push the boundaries of science and work toward better care for tomorrow.
In annual external research funding
New disease genes discovered
Square feet of laboratory space
Research projects conducted in 2021
Clinical trials performed in 2021
State-of-the-art Research Centers
The Jan and Dan Duncan Neurological Research Institute
Founded in 2010, the Jan and Dan Duncan Neurological Research Institute (Duncan NRI) at Texas Children's Hospital is one of the few research institutes in the world dedicated to solving pediatric and adult neurological, neurodegenerative, and neuropsychiatric disorders. Under the leadership of Drs. Huda Zoghbi, Joshua Shulman and Sameer Sheth, an incredible array of diversely-trained faculty come together to bridge the critical gap between basic research and clinical care. With over 30 faculty members who are world-class neuroscientists, clinicians, surgeons, computational biologists and chemists, the Duncan NRI deeply values and fosters a culture of multidisciplinary collaborations with the ultimate goal of developing new and improved treatments for neurological and neuropsychiatric disorders. Since inception, we have trained more than 600 talented scientists. These researchers — all affiliated with the Baylor College of Medicine, have made several breakthroughs unparalleled for an institute in existence for just over
a decade, resulting in:
More than 1450 publications in top-tier scientific journals.
The discovery of 85 new disease genes or disorders.
Eight clinical trials that are active or under development and successful FDA approval for a drug to treat a type of catastrophic childhood epilepsy, with initial preclinical studies conducted at the Duncan NRI.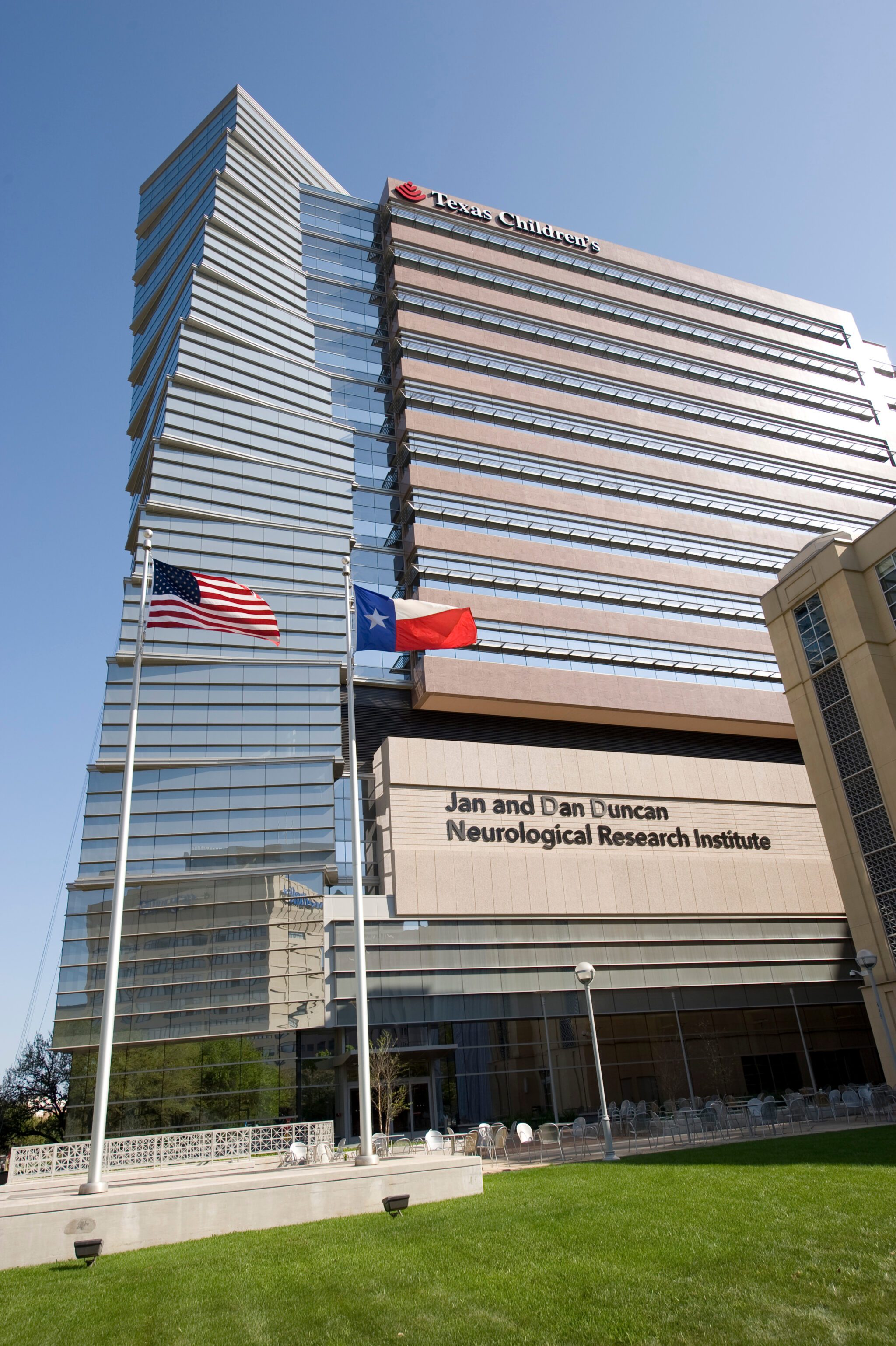 texas children's major research centers include
The Feigin Tower
Hub facility for pediatric research in areas of fundamental importance in microbiology, immunology, cell biology, genetics and the biology of infection and inflammation. Researchers at the Feigin Center are making landmark discoveries and fundamental contributions to the fields of pediatric cancer, women's health, disorders of the blood, gastrointestinal tract, liver, kidney, bones as well as psychological conditions. In addition, they are world-class researchers in developing effective and safe vaccines for various emerging infectious diseases and cancers.
The Children's Nutrition Research Center (CNRC)
A unique cooperative venture between Texas Children's Hospital, Baylor College of Medicine and the U.S. Department of Agriculture/Agricultural Research Service.
The Clinical Research Center (CRC)
Provides a clinical research infrastructure for investigators who want to conduct patient-oriented clinical research at Texas Children's Hospital.
Equality in Research
We strive to foster a collaborative environment where scientists and physicians of all genders and ethnicities can reach their highest potential along their professional development journeys. Our gender-balanced research laboratories are comprised of 47% female principal investigators who, along with our patient care teams, study and care for diverse and economically-challenged populations – a critical component of our success as an organization.