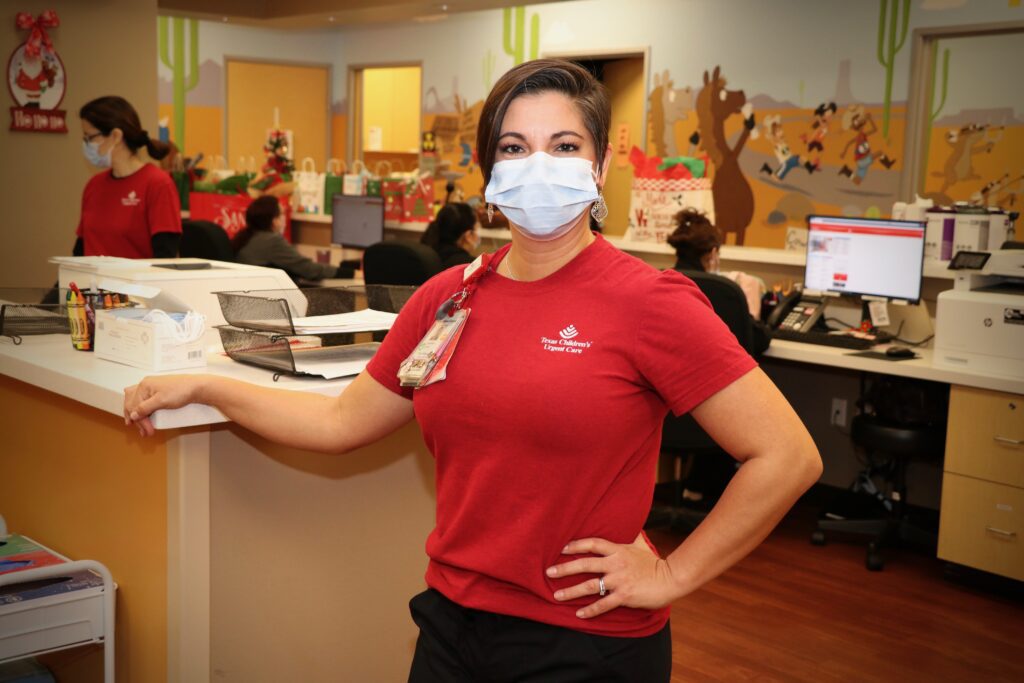 At a young age, Veronica was inspired by two people in her life: her mother, who battled breast cancer while also continuing to care for family, and her own Pediatrician, who worked tirelessly to treat everyone with compassion. It was these roles models two models who left a lasting impression and put Veronica on her path to working with children.
At 17, Veronica began volunteering at the Texas Children's Pediatrics Spring Branch, where her Pediatrician worked, to learn from her mentor first hand. It was during this time that she became familiar with Healthcare Administration. Shortly thereafter, she was hired by Texas Children's and worked at locations in Cyfair, Cypresswood and ultimately at her position now at Texas Children's Urgent Care The Vintage making a collective total of 22 years with Texas Children's.
"I love the company," said Veronica. "The bottom line is helping children and I love that even after all the years I've been here, that is still our focus and priority."
Veronica's day is committed to becoming the heartbeat of the of the Urgent Care Center with a wide variety of responsibilities, all focused on maintaining the culture of the clinic that ensures the best care possible for our patients. Her days starts with organizing and finalizing schedules for the nurses, and ensuring that everyone has everything they need for the day. Once the clinic opens, she is the first set of eyes and front face for the Urgent Care and check families in, manages paperwork of the clinic and assists with the overall flow of operations. At the end of the day, she looks over the inventory and plans for the next day.
Veronica insists that the secret to her job is respect. Nurturing this level of communal respect every day is what propels her team towards a successful tomorrow, together.
"In order to give your all, you must be able to put yourself in someone else's shoes and consider their perspective, said Veronica.
Veronica plans to continue working at the Texas Children's Urgent Care The Vintage and strives to push her team forward, motivating them all to perform to their upmost level of patient care. If you are looking to join a team where you can grow for years, search our open positions and apply today to make Texas Children's a part of your future tomorrow.