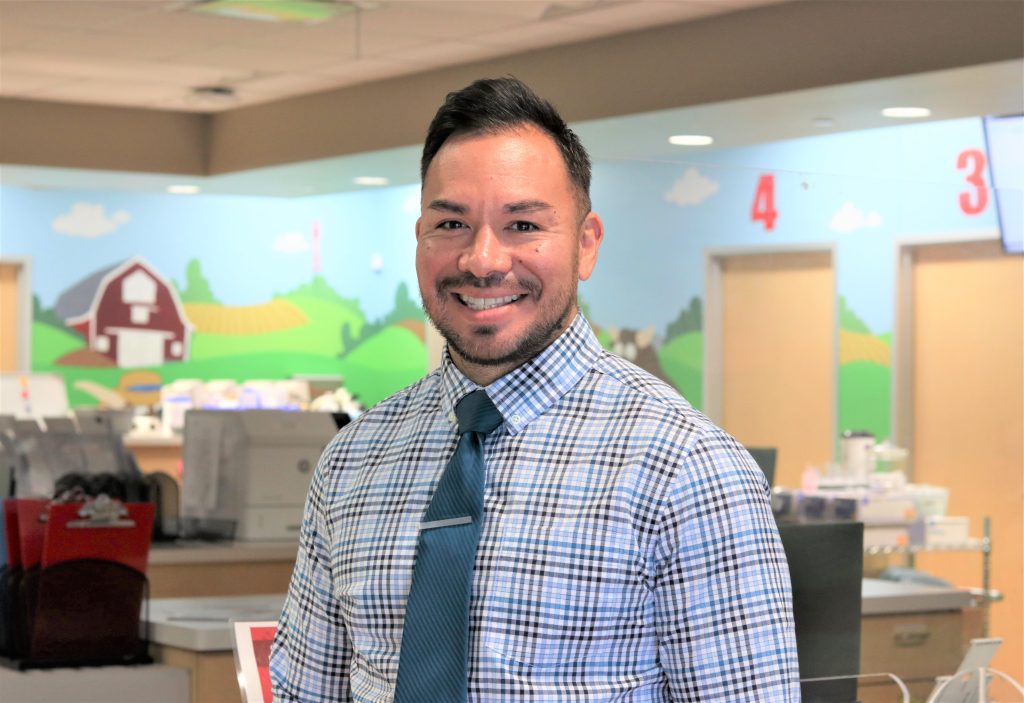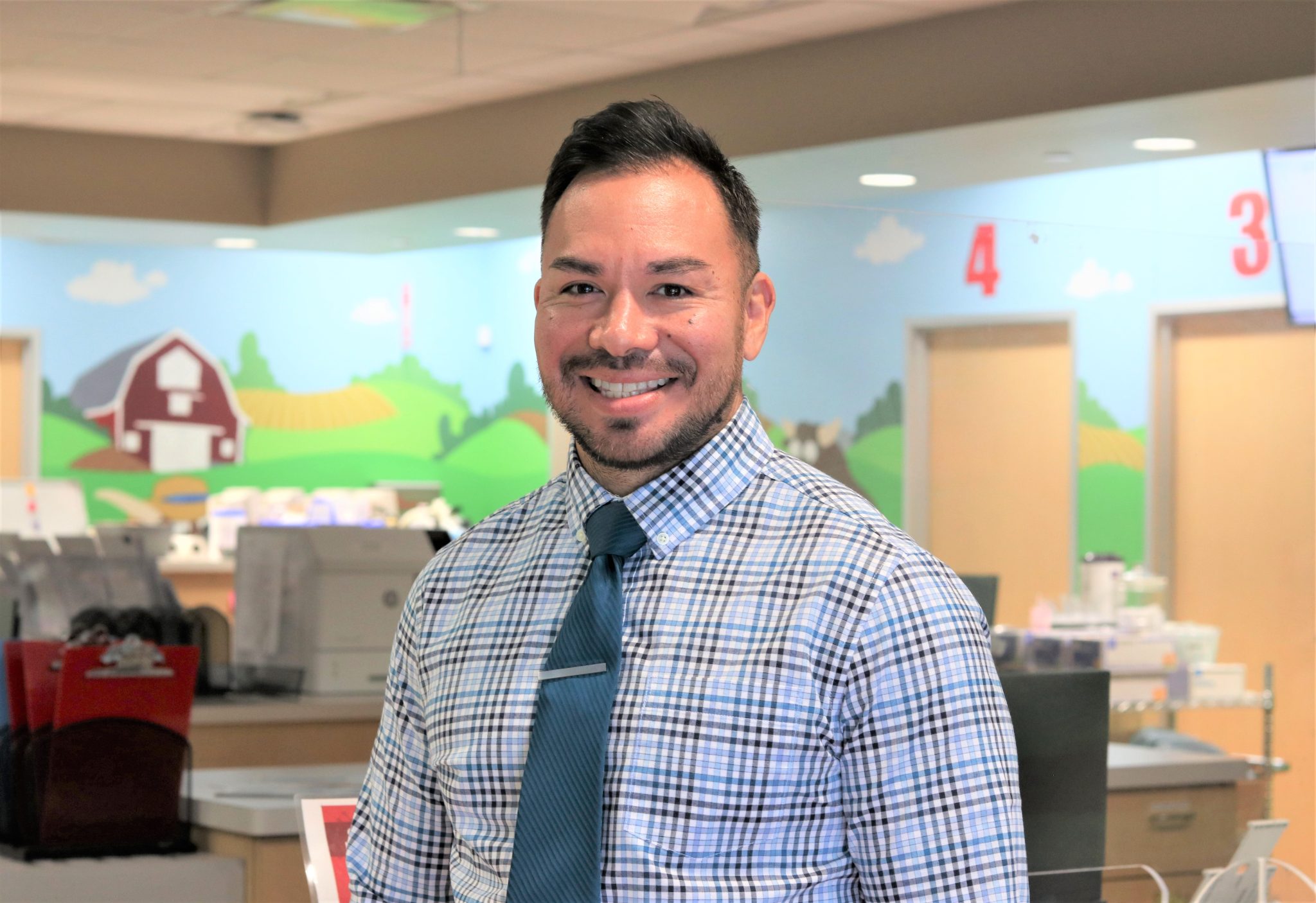 When asked where he sources his drive as a leader, Assistant Director of Texas Children's Urgent Care Jeremy Trainor says he owes it all to his family. With a nurse for a mother and a businessman father, Jeremy cultivated the unique combination of compassion and industriousness that would later, with the support of his wife who was also a nurse, drive him to pursue a career in healthcare.
While training as a nurse, Jeremy found his passion in pediatrics and started working at Texas Children's as a patient care assistant in the Emergency Center in the Medical Center.
Since 2019, Jeremy has been an assistant director of Texas Children's growing urgent care sector and has become an essential part of building out the last four years of its sweeping expansion. Now going on his 14th year at Texas Children's, Jeremy discusses how shifting his focus from taking care of patients to taking care of his team members has given him a greater purpose as a team advocate.
What is your favorite part of the role?
As I am a healthcare worker at my core, helping others is just a part of who I am. I may not be providing direct patient care anymore as a leader, but I can still provide care to those I oversee by encouraging healthy productivity and, ultimately, helping them develop their own leadership skills. The role of a leader has given me a new purpose as an advocate for my team members, and it's an absolute privilege to serve them and see them thrive. Seeing them succeed feels like I have succeeded as their leader.
Our core values are embracing freedom, leading tirelessly, living compassionately and amplifying unity. Which one of these values do you most identify with and why?
Leading tirelessly is the core value I identify with most, and the value I see practiced most in urgent care. As each urgent care clinic is its own little ecosystem separated from the vast resources of the hospital system, each team member, regardless of title, plays the role of a leader and has the responsibility to build their fellow team members up and I see that every day.
What is next for Texas Children's Urgent Care and you?
Texas Children's Urgent Care expands nearly every month into a new community and, as it grows, I want to grow too and continue to advance my role here at Texas Children's. I'm focused on finishing my Masters of Science in Nursing Administration and Management this year with the help of Texas Children's Tuition Assistance Program. For those looking to get into a healthcare sector that directly supports the community you live in and has the flexibility for advancement and mobility, I encourage you to look into urgent care.
Texas Children's prides itself on nurturing careers and building leaders like Jeremy and, as we are continuing to grow, we are looking for even more people to join our One Amazing Team. Search our open positions and apply today to make Texas Children's a part of your tomorrow.