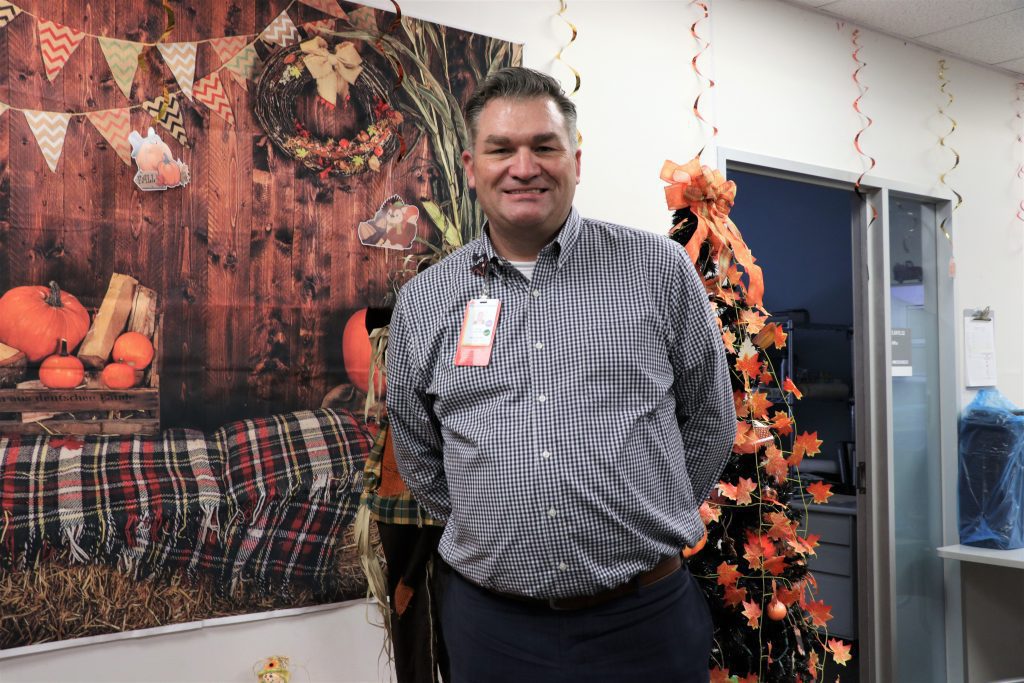 Greg Andrews grew up with his nose to the counter in awe as his grandmother cooked. Through her, he learned that food was a way to express love and provide comfort. This idea would inspire a passion for food and a career in hospitality that would lead Greg to Texas Children's as the Director of Dining Services, Food & Nutrition.
In his first year at Texas Children's, Greg and his team have achieved some big milestones like opening our late-night Bistro and renovating the Chick-Fil-A. Greg's proudest achievement has been building his team and increasing food service retention by 65%. On the eve of Thanksgiving when food is at the forefront of everyone's mind, Greg steps into the People Spotlight to share how he and his team are healing through food.
What do people not realize about food service within a hospital?
There are so many moving parts, hundreds of hands and a lot of coordination to feed a population this size. It takes a huge squad – we are a team of 200 members and 13 managers all working together towards the greater goal of serving our patients, their families and the hospital staff. People are also surprised at how granular we can be when diving in to our patient satisfaction data. We track calls and deliveries down to the second to ensure our customers are happy.
What role does food service play at a hospital?
Food is a part of the healing process. For our patients, it's about working with restrictive diets and individual conditions to ensure they have the right nutrients. For their families, it's about giving them food that is easy, familiar and comforting so they can focus on taking care of their loved ones. For our staff, it's about fueling them so they can serve our patients and support their teams. For all the groups we serve, we also try to find ways to create joy and bring a smile to their faces during a tough time. The entire hospital depends on our team to help them heal in some sort of way and it's an honor to serve them.
What would you tell someone who is thinking of applying for a job at Texas Children's in food service?
I have been so happy at Texas Children's. I want to continue to develop and expand our services and become the model hospital food service department. What brings me the most joy is being able to put a smile on someone's face when they are having a hard time. Those little moments of joy matter. There will be tough and long days, but if you believe in and embrace the mission of Texas Children's, it's all worth it!
This Thanksgiving, we give a big 'thank you' to Greg and his team who are working hard to provide comfort and care this holiday and every other day. Learn more about other incredible people on our One Amazing Team this holiday and search our open positions.