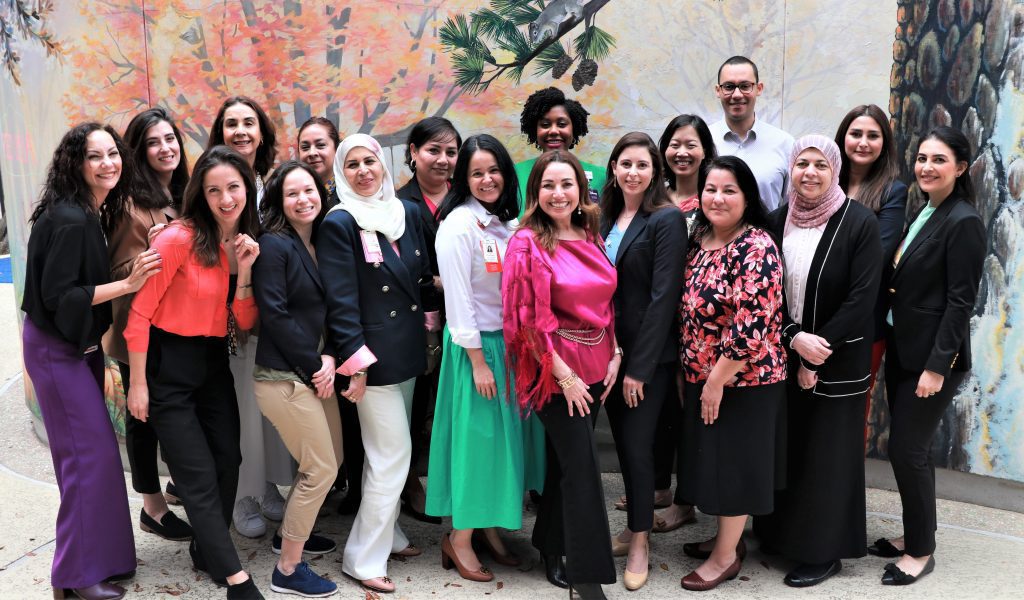 Texas may be in our name, but our mission to create a healthier future for women and children reaches far beyond our state.
Texas Children's Hospital is a global destination for care, with patients coming from more than 70 countries worldwide. The International and Destination Medicine team is one of the first points of contact for these multinational families seeking personalized care.
"We are all working toward the same mission, and our diversity helps us bring our unique experiences and backgrounds to better relate with patients and their families," says Assistant Director of International and Destination Medicine, Iman Shebaro.
With their various cultural backgrounds and roles ranging from interpreter to clinical nurse coordinator, this team serves international patient families throughout their stay at Texas Children's. Seemingly small things like providing a medical report, the comfort of a prayer in a patient's native language, or providing a child with a toy make all the difference when a family is trying to focus on care.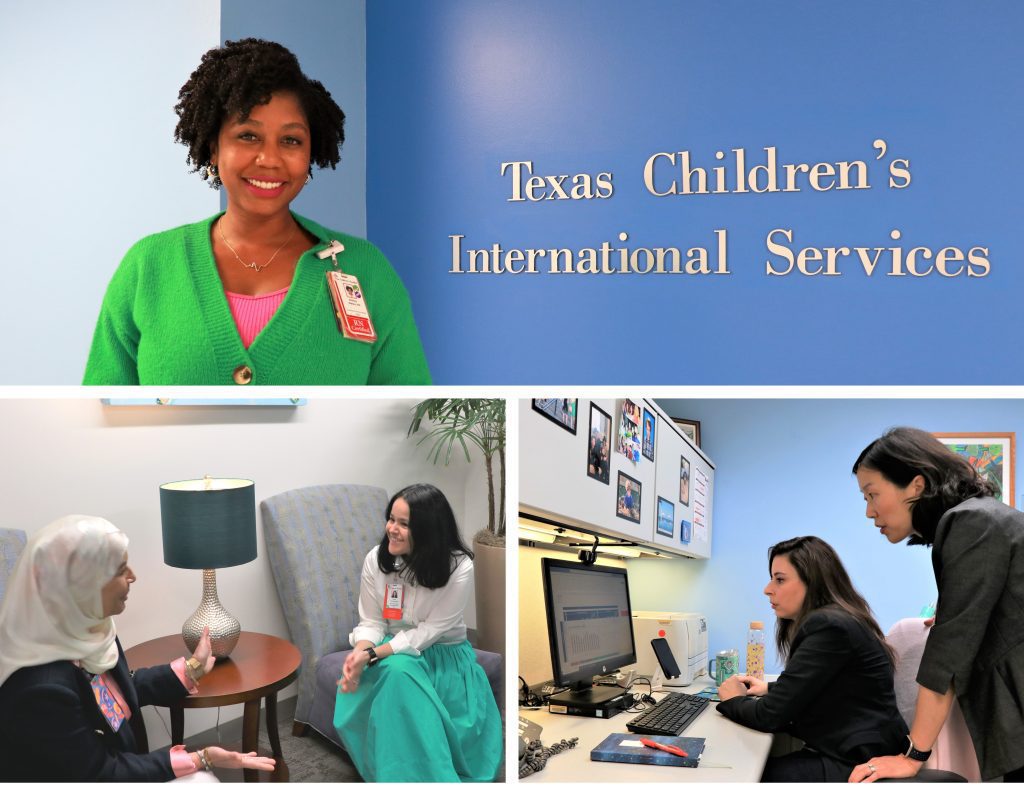 International Office teammates also make it a point to share their cultures and customs with each other. Drawing from their own experiences, they are able to leverage their unique perspectives in problem-solving situations, which leads to better outcomes for our patients and builds lasting, impactful connections with families and the international organizations they work with.
"Diversity is so important to create a healthy work culture," adds International Patient Coordinator, Consuelo Aldaco. "It allows employees to be true to their unique identities."
"We are a diverse and tight-knit group in the International Office, and we love to share our various cultures with one another, primarily through food," says Brittany Walters, who was the first nurse hired in the International Office. "We have the best potlucks!"
As this team shows, it's crucial to the Texas Children's ethos to support an inclusive environment where individuals can authentically be themselves. This celebration of diversity is how we can make all the difference in the world for our patients and their families, as well as our team members.
Search our open positions and come celebrate each other at Texas Children's.