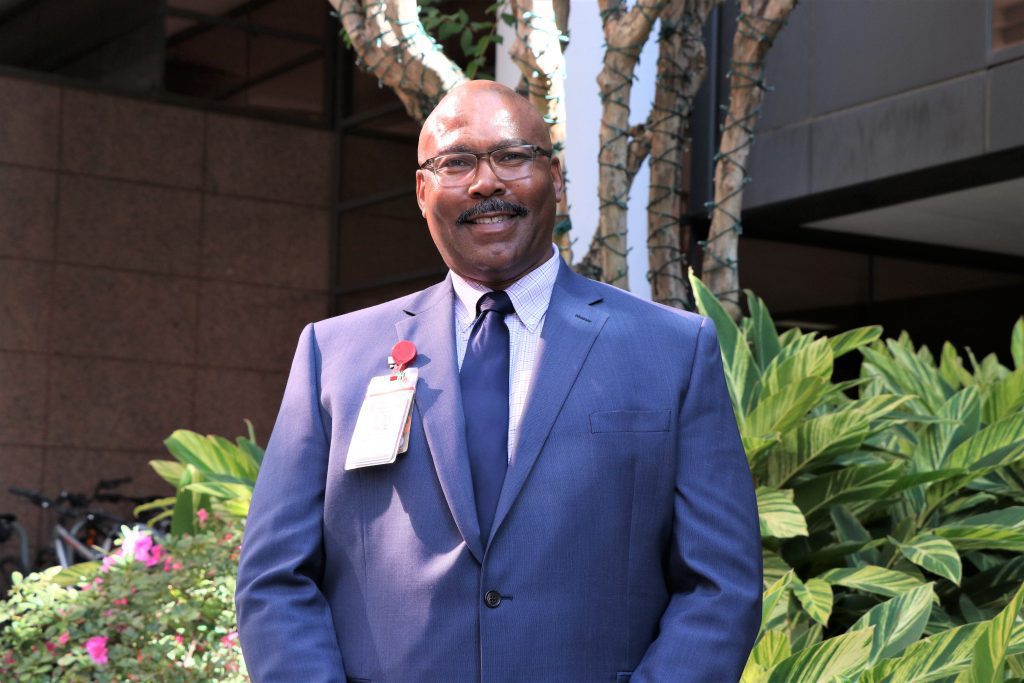 At Texas Children's, we are proud to count more than 400 veterans as part of our One Amazing Team—brave men and women whose passion for a mission of service embodies the core of what our organization stands for. One of these veterans is Assistant Director of Facilities, Michael A. Jackson, who served 21 years in the Army before joining our team. Now going on his seventh year at Texas Children's, Michael sits down with us this Veterans Day to talk about what being a veteran means to him and how his mission to serve continues on in civilian life.
Tell us about your time in the Army.
I retired as a Sergeant First Class of a healthcare detachment that provided emergency care to the southern province of South Korea. My mother was a passionate nurse and inspired me to enlist in the Army as a medic. I thought I would become a nurse too but began instructing EMT school in the Army before being promoted to more senior roles. Serving people and healthcare is the only career I have ever wanted to have.
What skills from your time in the service have you used while at Texas Children's?
Definitely communication and critical thinking. The ability to be informative and drive outcomes was instilled in me by several of my military leaders, and I employ that as a leader here at Texas Children's. Working in a hospital is very similar to being in the military. It's also an industry of service driven by mission. In the military, you are connected with people of the same mindset, which creates a wonderful sense of community. Even though my time in the military has ended, I continue a life of service to my community through my work at Texas Children's.
How have you felt supported as a veteran while at Texas Children's?
I appreciate the respect I'm shown from my peers, staff and other leaders here for my service. I enjoy that others appreciate hearing of my experience, want to learn from my skills during that time and see great value in having a veteran on their team.
What does being a veteran mean to you?
It is an enormous source of pride for me. Most of all, it means that I am a part of a group of men and women that made significant sacrifices for the world we live in, which is very gratifying and humbling.
Texas Children's is honored to welcome more veterans like Michael into our team every year and create a warm and familiar place where these veterans can work and thrive. This Veterans Day, celebrate those in your life that have served our country and learn more about the incredible people on our One Amazing Team.