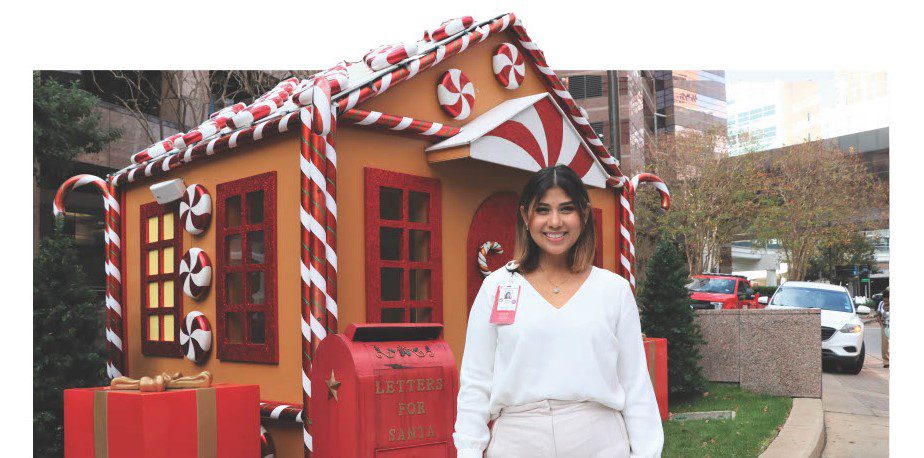 Shazia Arroyo is what we at Texas Children's call a "boomerang" team member. Like a boomerang, Shazia started off with Texas Children's, left for a little while and then came back.
"The culture at Texas Children's is unparalleled and I knew I had to come back," said Shazia.
Having joined the Community Benefits Team last year, Shazia and her team focus on supporting patients as well as the Greater Houston area through interactive patient experiences and community outreach. One of Shazia' s busiest times of the year is the holidays. Her team handles all things festive at Texas Children's for patients and families who otherwise may not see much joy. As we count down towards the holidays, Shazia steps into the spotlight to show us why a merry spirit is so important at Texas Children's.
What types of activities did your team plan for the holidays?
We did so much this year! We kicked this season off with Santa lighting our tree at our Annual Tree Lighting event. Our patients and their families had the opportunity to "shop" for their own decorated holiday tree for their room through our on-site tree farm. We also hosted the Candy Cane Lane Gift Donation Drive-Through event where the Greater Houston community showed an outpouring of support with their generous donations of gifts.

Why focus on holiday cheer in a hospital?
Being in a hospital is hard but being in a hospital during the holidays can be even harder. Families don't have time to make a visit to Santa, shop for presents or plan family festivities while receiving care. Our goal is to integrate culturally-inclusive holiday magic into the hospital experience and allow our patients to feel joy during this season. The decor is bright and colorful, the events get patients active and families feel supported and seen. Making this time feel as "normal" and as happy as possible is crucial to the healing process, both mentally and physically, for the whole family.
What would you tell someone who is thinking of applying for a job at Texas Children's?
Come on over. We have fun all year round! Texas Children's is an excellent place to work and make an impact. Our culture is unmatched and our mission matters. We are a place you can call home.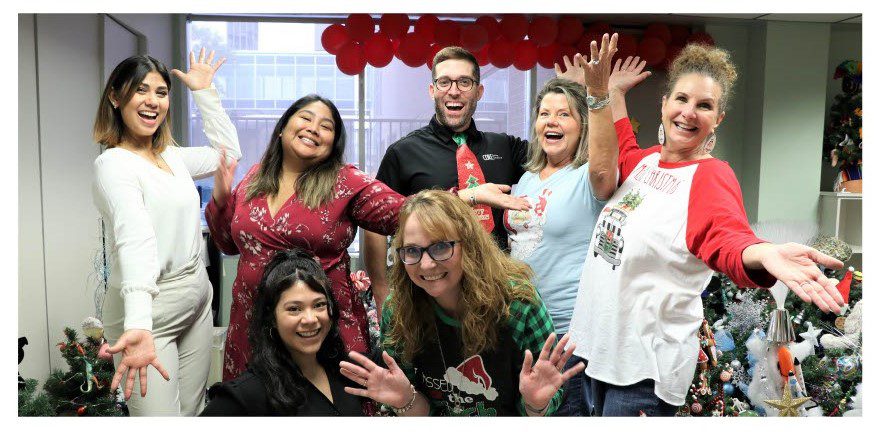 Like Shazia, boomerangs come back to Texas Children's because they know how special our organization is, not just in our mission but in the unique people who bring our culture to life. Learn more about the endless opportunities available at Texas Children's and the other incredible people on our One Amazing Team.